CNC Machining
↓
Not just an EDM shop!
In addition to supporting our in-house tooling and electrode needs, our CNC machining centers are used for your "Turn-Key" manufacturing requirements.   We are set up for Prototype, Production, simple 2D shapes and multiple surface 4-axis machining. 
CNC machining of a 17-4 S.S. cooler for the Semiconductor industry
A great example of our full capabilites. Turning, CNC Milling, Small Hole EDM, and Wire EDM were all used on this 15-5 S.S. part for the Aerospace industry.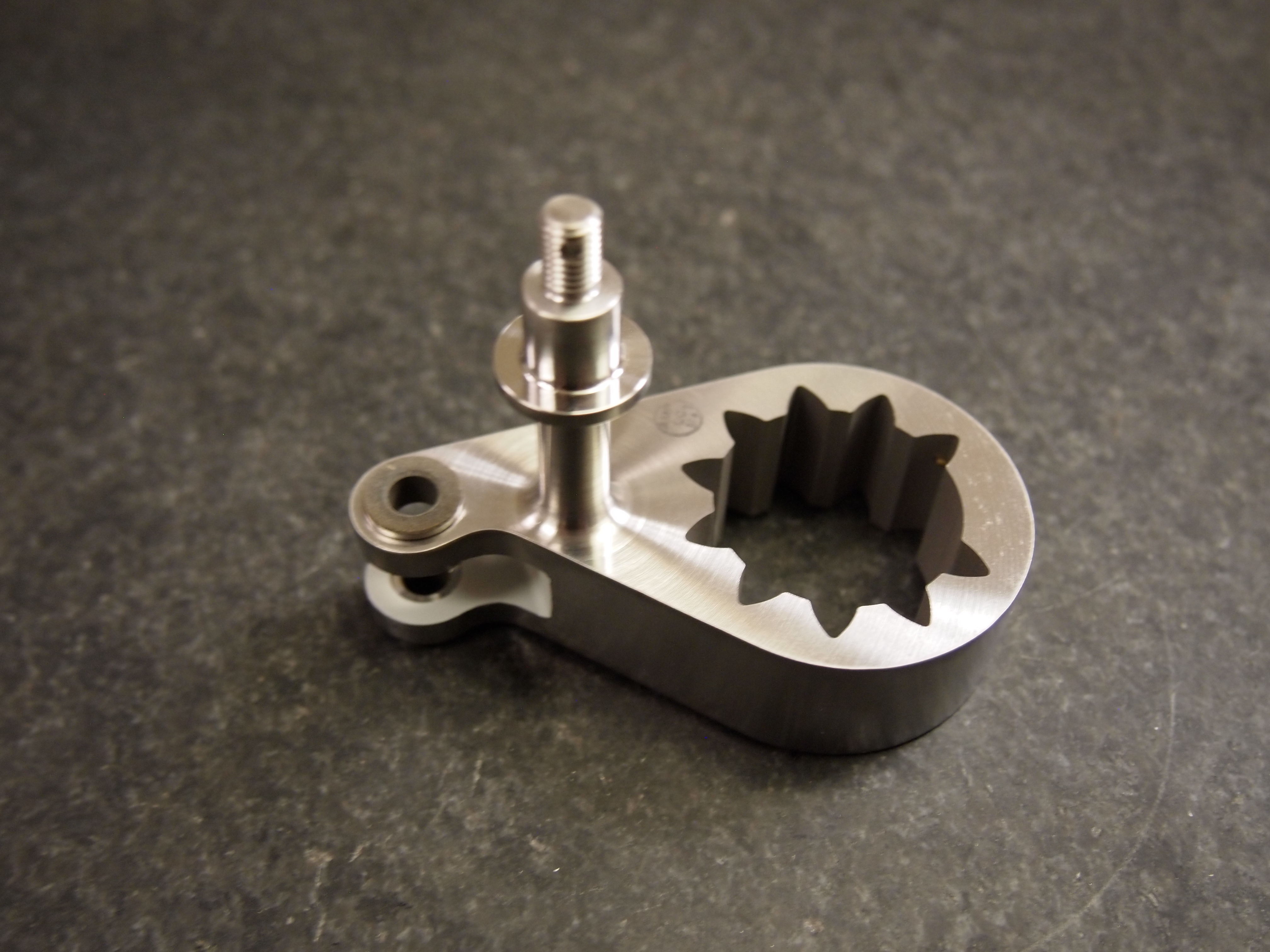 CNC Machining an 11" diameter 6061-T6 aluminum part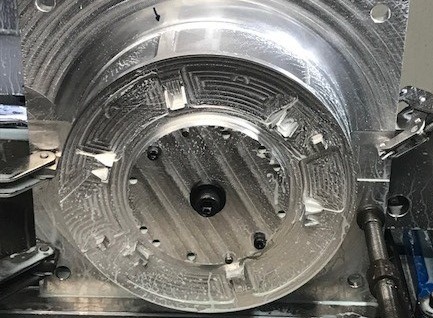 Combination of Wire EDM & Turning in Inconel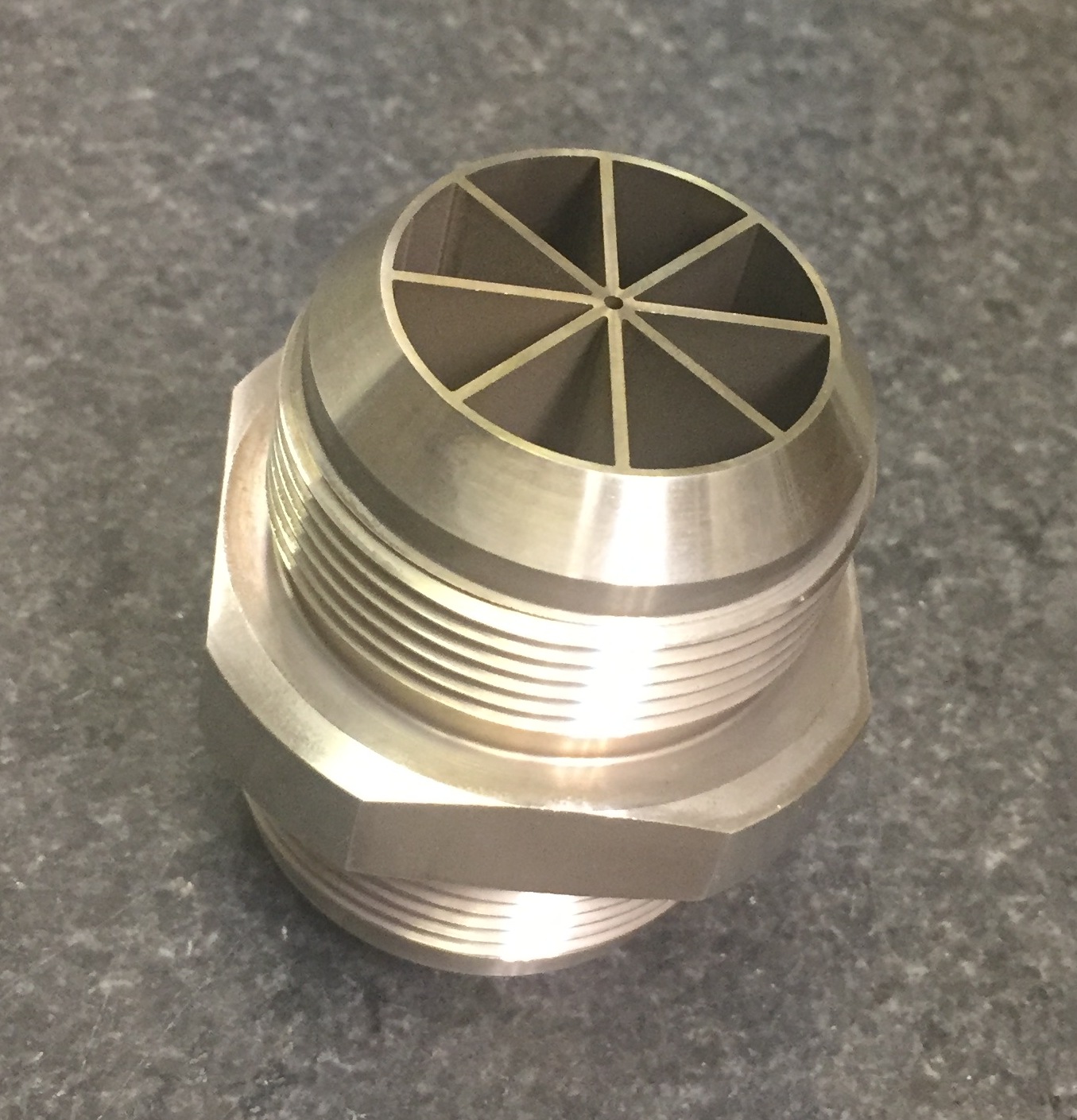 ---