Specializing in prototype and production Wire EDM for the Aerospace, Medical, Defense, Semiconductor, and Commercial industries.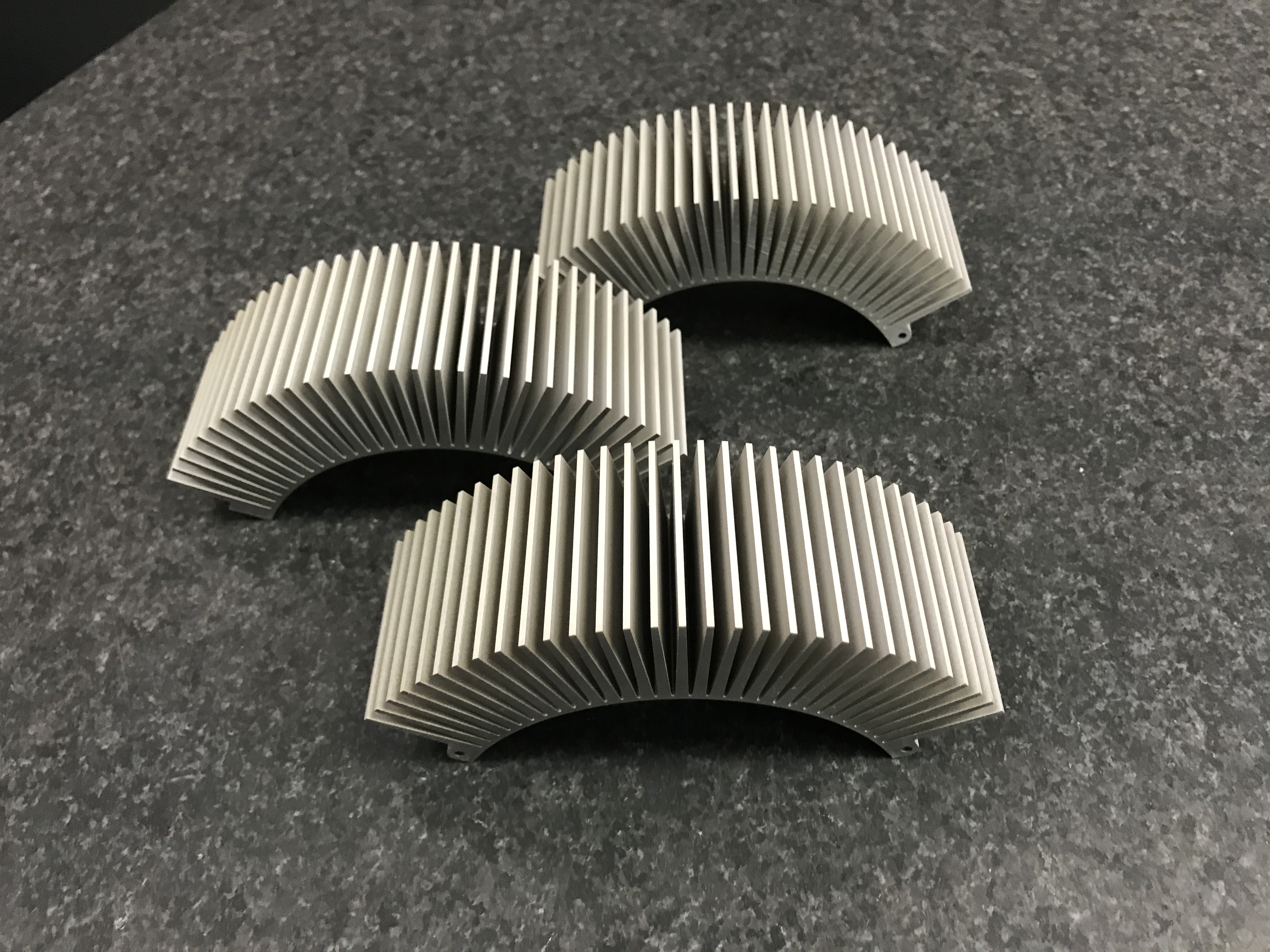 6061-T6 Aluminum Heat Sink (Approx. Size 7" x 3.5" x 3" thick
420 Stainless Steel "Oscillating Bone Blades" for the Medical Industry
The internal features on this 30" diameter x 3" thick part was cut on our
Charmilles 440cc Wire EDM.
Cutting .006" +/-.001" wide slots in copper heatsinks.
10" diameter x 6" tall Titanium Spider Mount for the Defense industy